In a call to action ahead of the Glasgow climate summit, the US President's special envoy also criticised gas as a transition fuel.
by

Bevan Shields

and

Matthew Knott
Advertisement
The department did not cite a specific threat, but pointed to "a heightened threat environment across the United States" that it believes "will persist" for weeks.
by

Ben Fox

and

Eric Tucker
Last year, then-president Donald Trump famously told the group to "stand back, and stand by" when asked during a debate to condemn white supremacists.
by

Devlin Barrett

and

Matt Zapotosky
by

Bevan Shields

and

Matthew Knott
Advertisement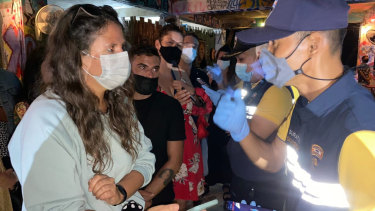 Officers raided a party at a bar on a popular resort island in southern Thailand and arrested 89 foreigners for violating coronavirus regulations, officials say.
by

Chalida Ekvitthayavechnukul
The Internal Security Department said the teen was inspired by the Australian gunman who killed 51 worshippers at two mosques in New Zealand in 2019.

by

Eryk Bagshaw

and

Karuni Rompies

by

Emily Wang Fujiyama

and

Dake Kang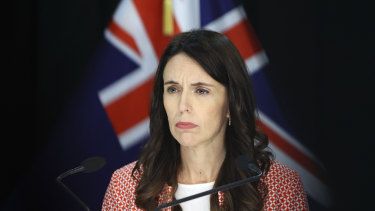 The New Zealand Ministry of Health is carrying out "urgent testing" after two more people tested positive for COVID-19 after leaving hotel quarantine.


Advertisement