Dame Sarah Gilbert made the intervention amid a heated debate over whether the wider use of the vaccine could have prevented lockdowns in Sydney and Melbourne.
Advertisement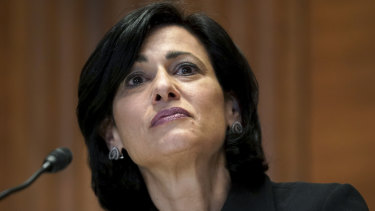 An internal report from the Centres for Disease Control found the Delta variant is more transmissible than SARS, Ebola, the cold, the flu and smallpox.
One study showed that losing the ability to smell, which has been commonly reported among COVID-19 patients, is correlated with cognitive troubles.

by

David Shepardson

,

Jeff Mason

and

Steve Holland

Advertisement
Hospitals are now filling up in Tokyo with half of all beds already occupied and three more prefectures hosting events are going into a state of emergency.
The sentence sets a precedent as to how similar cases will be dealt with by the city's traditionally independent courts, as dozens arrested under the legislation await their fate.
by

James Pomfret

and

Sara Cheng
A US official said it appeared the attack on the oil tanker in the Arabian Sea was carried out by a suicide drone - an unmanned aircraft loaded with explosives that detonates on impact with a target.

by

Ryan Gallagher

and

Paul Burkhardt

Advertisement