US Votes 2020
With the world mired in a major recession, and weighed down by a once-in-a-lifetime pandemic, the United States election is taking on a new and heightened level of importance. Follow the latest news and analysis as Donald Trump attempts to win a second term and Joe Biden attempts to wrest it from his grasp.
Listen to our podcast.
Get our US Election newsletter.
Unrestrained by the desire to win re-election, it's common for presidents to issue a high number of pardons and commutations on their way out.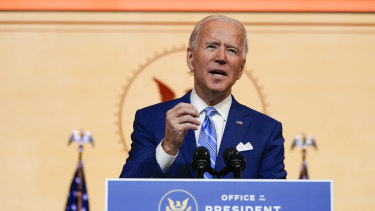 China congratulates Joe Biden on his win as the President-elect pleads with Americans to stay safe over Thanksgiving - while Trump phones in his Gettysberg address.

by

Trevor Hunnicutt

and

Humeyra Pamuk
Advertisement
0