Qld teacher banned after inappropriate messages with former students
A Queensland teacher has been banned from applying for registration or permission to teach until the end of the year after he was suspended by the College of Teachers for inappropriate sexual messages with several former students.
The Queensland College of Teachers suspended the registration of the teacher, who cannot be named for legal reasons, in February 2019 for actively initiating contact with three former students of the secondary college he worked at.
The QCT said he engaged in inappropriate conversations that included reference to the exchange of intimate or sexual images, and drug, alcohol and steroid use with three former students.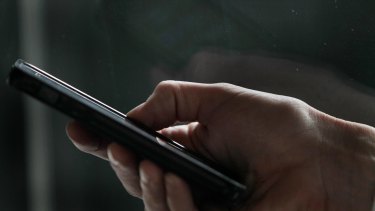 The communication was said to be initiated by the teacher without a valid reason or educational context.
The QCT said he also accepted an invitation to meet with one of the former students.
The teacher, who first registered in 2002, had contacted a former student from December 2018 and continued to the end of January 2019.
The Queensland Civil and Administrative Tribunal found the communication did not satisfy the standard of behaviour generally expected of a teacher.
The tribunal said the teacher had taken responsibility for his conduct, accepting that it was not of the expected standard.
If he chooses to teach again in the future, the tribunal said he would have to demonstrate that he had undertaken training and effective psychological counselling.
The tribunal said through an independent psychological report, he would need to understand a range of matters, including the difference between personal and professional relationships, the legal obligations of teachers and tutors, the concept of professional boundaries and what constitutes appropriate and inappropriate communication with students.
The QCT will then determine if it is appropriate for him to be granted registration to teach again.
The man was prohibited from applying for registration or permission to teach for a period of two years and nine months from February 12, 2019.