The key traits that turn you into a 'super ager'
Nina Malanos is always on the go. When she's not gardening, you might find her attending a lecture, catching up with friends or enjoying an evening at the theatre.
While none of that may sound extraordinary, it becomes more impressive when you consider the fact that Nina is 87. She doesn't feel it, though. "I still do what I did before. It doesn't look the same," she says with a laugh, "but I do it anyway."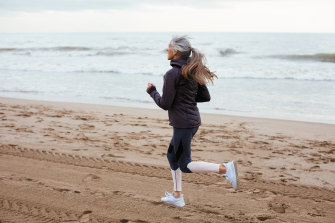 Nina is what's known as a "super ager", says Professor Perminder Sachdev, co-director of the Centre for Healthy Brain Ageing (CHeBA) at UNSW Sydney.
He says the term refers to people in their "70s, 80s and beyond" whose ability – whether it be their memory, way of thinking, or even aerobic fitness – is of the standard of someone "at least 20 years younger".
Naturally, the question on everyone's lips is: how does one become a super ager? Sachdev says there are a few common themes among super agers.
First, they tend to live active lifestyles and remain active "even well into their 80s and 90s". They also continue to challenge themselves with new tasks, such as learning a new language or going back to university.
Weight plays a key role, too, with most super agers maintaining a "healthy" weight throughout life. They also tend to stick to a "good diet", avoid smoking and only drink in moderation. Staying socially engaged is also important, says Sachdev, and work is a high priority, with many super agers working until "very late in life".
After retiring, they continue to challenge themselves. They also seem to share a similar sunny attitude. "They're not deterred easily and have a sense of optimism."
Genetics also plays a part, Sachdev says. While you can't control your genes, he says if you do develop a disease such as diabetes or high blood pressure, the key is to "manage it competently".
When it comes to lifestyle factors, Nina ticks all the above boxes. She's never smoked, enjoys an occasional tipple with dinner, has maintained a fairly healthy weight her whole life and eats a healthy diet – with room for dessert. Nina has also stayed physically and socially active her whole life.
As the mother of five boys (her only daughter passed away from cot death at three months of age), she also held down a full-time job over her entire working life. She still managed to find the time to sew all her children's clothes, as well as her own. Plus, she was a Cub Scout leader, secretary of numerous clubs, played tennis, went indoor bowling, baked regularly and loved to entertain.
Even after she retired, Nina didn't sit still. "I did all kinds of things, meetings, functions [and so on]," she says. She's also a hands-on grandmother to her cherished 17 grandchildren.
She believes her active lifestyle has contributed to her ageing well. Not that she considers herself a "super ager" – she brushes off the notion with a laugh, saying she's "very ordinary".
But there's nothing ordinary about her. She's bursting with vitality and has fostered an admirably upbeat attitude, despite all her losses. Not only did Nina lose her daughter to cot death, she also became a widow in 2005 and lost her 61-year-old son to cancer last year.
"It was terrible, but that's life,"she says with a sigh. "You've got the good and the bad."
This article appears in Sunday Life magazine within the Sun-Herald and the Sunday Age on sale May 2. To read more from Sunday Life, visit The Sydney Morning Herald and The Age.
Get a little more outta life
Start your week with practical tips and expert advice to help you make the most of your personal health, relationships, fitness and nutrition. Sign up to our Live Well newsletter sent every Monday.