Opinion
This is what happens when $50 doesn't solve the world's problems
The email started with "Dear Mr Katz", which was a very good start. It was nice to be addressed respectfully, like the venerable member of society that I am. Normally I just get emails that start with "Hey Danny" or "Hi DK" or "Hello frend. Want bigger, thicker, longers pennus?" which my wife keeps forwarding to me for some reason.
Do I read on? Of course I do. The next line of the email said, "I'd like to tell you a story about Vera and her young daughter". I got excited: I love a good story and this one about Vera and her daughter could be a cracker. Maybe there'd be some kooky Gilmore Girls-style escapades, a third act twist, an amusing B-plot about a plucky tech gal named Zoe. Please let there be a Zoe. Plucky Zoe makes every story better.
Do I read on? How could I not? I plunged into the next line of the email: "If her daughter goes outside to play with friends, Vera rushes out to bring her home. That's because Vera and her daughter live in rural Zambia where cholera is widespread and people survive on water from dirty wells in the ground". Hang on. What's happening here? Zambians dealing with cholera-infested water wells is not the fun story I was hoping for. Ah, I know what this is. It's one of those heartbreaking worthy-cause donate-now fundraiser emails. There will be no Gilmore Girls escapades. No amusing B-plot. No Zambian Zoe from IT.
Now and then I give money to fundraising organisations because I'm a thoughtful, empathetic human being who likes to help those who are less fortunate and then brag about it to family and friends – it's a win-win arrangement. But every time I give money, I get bombarded with emails asking for more money (which makes no sense: I thought I fixed all the world's problems with my tax-deductible $50 donations).
Dozens come in every week, especially this time of year: my inbox is groaning under the weight of Christmas-season fundraising emails, and my soul is groaning under the weight of I-can't-give-to-everything seasonal-ungiving-guilt. Oxfam emails about Zambian waterborne diseases. Red Cross emails about Guatemalan malnutrition. Water Aid emails reminding me that it's World Toilet Day. (As if I needed to be reminded. I never miss World Toilet Day. I decorate the bathroom with streamers and fairylights and everything. It's a magical time of year.)
There are some things that are impossible to do: lick your own elbow, divide a number by zero, and unsubscribe from the email-list of a not-for-profit worthy-cause fundraising organisation – it just can't be done, many have tried, all have failed.
And now I found myself staring at the email about Vera and her daughter, my mouse-pointer hovering over the "unsubscribe" link down the bottom, thinking, "Just do it, Danny. Vera and her daughter will understand your overloaded inbox crisis. Do the impossible and click!"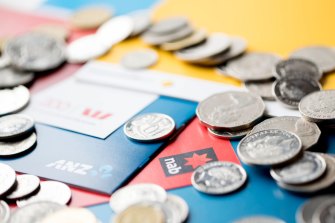 But then a little angel-voice on my shoulder shouted, "Don't do it! Give money to Vera and her daughter and let them live in your inbox forever, alongside Josefa from Guatemala and the vulnerable babies of Syria!" Then a little devil-voice on my other shoulder said, "Look, normally I oppose every thing Shoulder-Angel has to say, but I have to agree. If you unsubscribe, you're a heartless, immoral anti-Zambian cholera-lover!" So I didn't unsubscribe, because I had no more shoulders for any other voices.
And so the cycle continues: I'll donate some money, more emails will come in for Mr Katz, my inbox will groan. Yesterday I unsubscribed from the email list of 13cabs and Wilson Parking Australia. That relieved a tiny bit of inbox pressure. Every little bit helps.
Danny Katz is a Melbourne humourist.
Danny Katz is a columnist for The Age and The Sydney Morning Herald. He writes the Modern Guru column in the Good Weekend magazine. He is also the author of the books Spit the Dummy, Dork Geek Jew and the Little Lunch series for kids.