---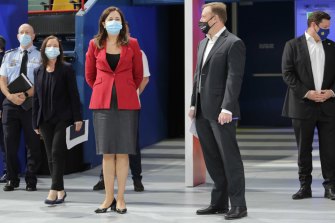 The state's pathway out of the pandemic could hinge on convincing almost one-in-10 vaccine-hesitant Queenslanders to get a jab.
Queensland modelling assumes contact tracers have a capacity for 100 new cases daily – a 10th of the number expected to swamp them when borders reopen.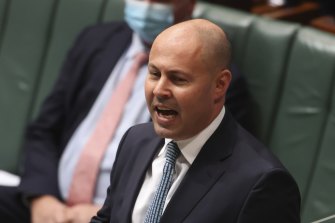 The federal government is considering a rethink of the nation's migration program to drive economic growth after the pandemic.

It will be alleged they were involved in a cold-calling scheme that raked in up to $20m from 600 victims.
Ellie Smith has opened up about her family's nightmare as they wait for news of the four-year-old, who disappeared from a beach camp in WA.
Scott Morrison is trying to end a damaging policy split that could last into next week, as key Nationals insist on more time to put forward their demands for regional jobs.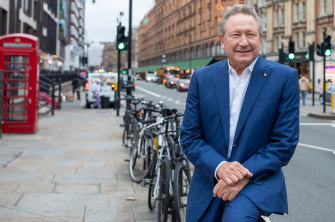 Australia's richest man also accused politicians of perpetrating a "cruel" hoax on voters by resisting the clean energy transformation.
Inquiry committee chair Warren Entsch says he struggled to find any Indigenous cultural sites that are being adequately protected under current laws.

Encrusted in shells, the metre-long weapon lay hidden for 900 years near the old city of Haifa until it was revealed by shifting sandbanks.
Catherine Holmes, who will have held the role for six-and-a-half years when she stands down in March, has announced her resignation.

Karen Andrews discussed the security arrangements for MPs with the AFP Commissioner amid safety fears after the murder of a British MP.
The alert comes as the federal government readies to pass laws to better protect critical infrastructure.

Mike Tomalaris – also a newsreader – said he was sad his association with "a place that ran through my veins" was over.
Unlike those who have sung his lyrics, Finneas – who has just released his debut album – isn't quite capable of being the main character yet.
The high school student has taken up the yellow skivvy after Emma Watkins' surprise departure.
Advertisement

Drug and alcohol experts are calling for a harm minimisation approach to users at risk of contracting and spreading COVID-19.

Analysis
Is it possible that news coverage of the pandemic has been too negative? Some curious research should at least make us consider the question.
Prosecutors will not push ahead with a traffic fine handed to prominent Brisbane councillor Jonathan Sri.
Parts of Queensland's coast were hit by a band of severe thunderstorms, as a tornado was recorded south-west of Toowoomba.

Queensland will fully reopen before Christmas, with the Queensland government unveiling the key dates for the borders to be lifted.
Queenslanders are being urged to get vaccinated ahead of hard reopening dates announced on Monday.

Senior Constable Robert William Eickenloff, 56, fronted the Brisbane Arrests Court for the first time on Monday.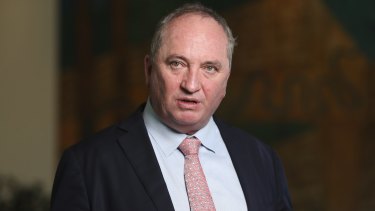 The Deputy Prime Minister defended his party for dragging out talks on the emissions target but conceded the PM had the "prerogative" to decide.
A quarter of retail tenants in the $11 billion property developer's town centres are struggling to pay their rent as state lockdowns extract a heavy toll.
The Founding Father's history as a slaveholder was behind the push for the statue to be banished, as the US grapples with symbols of systemic racism.

National Science Reporter

Columnist and former adviser to Labor prime ministers Kevin Rudd and Julia Gillard.
Advertisement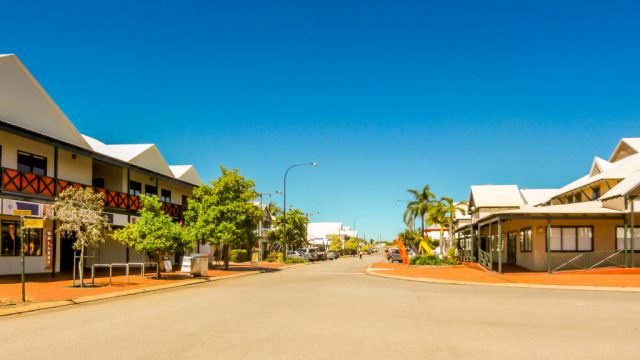 The buoyant resources sector has even forced up rents in non-mining towns that are flourishing as a result of surging prices.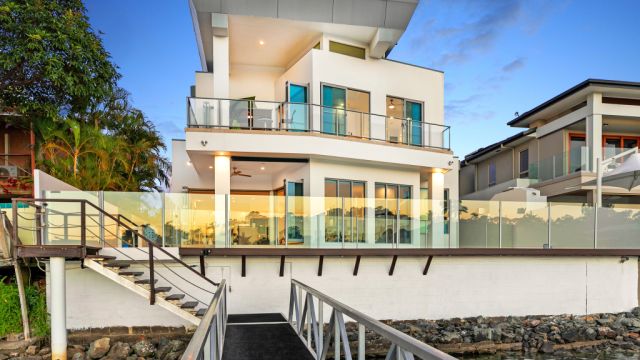 It has to be one of the ultimate home accessories – instant access to our magnificent waterways - and it adds more value than you think.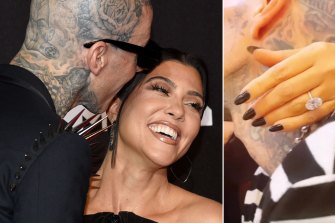 Oval-cut diamonds, more carats and shorter engagements are on the rise.
The Sydney high school student takes up the yellow skivvy after Emma Watkins' surprise departure.
Cricket Australia insists there is no crackdown on player misbehaviour, but at the very least, there appears to be a more stringent application of the code of conduct.

There's still a long way to go before a deal is struck for free-to-air rights.